Thank you all for braving the wet and windy weather to support such a great local event.
The rain and wind couldn't stop the good times at the King of The Hill Burleigh heads. What it lacked in good weather conditions the day certainly made up for with fast-paced race action, plenty of giveaways and of course, one lucky person taking home our amazing prize of a $2,500 professionally built billy cart.
If you weren't able to attend the event don't worry check out some fun snaps below: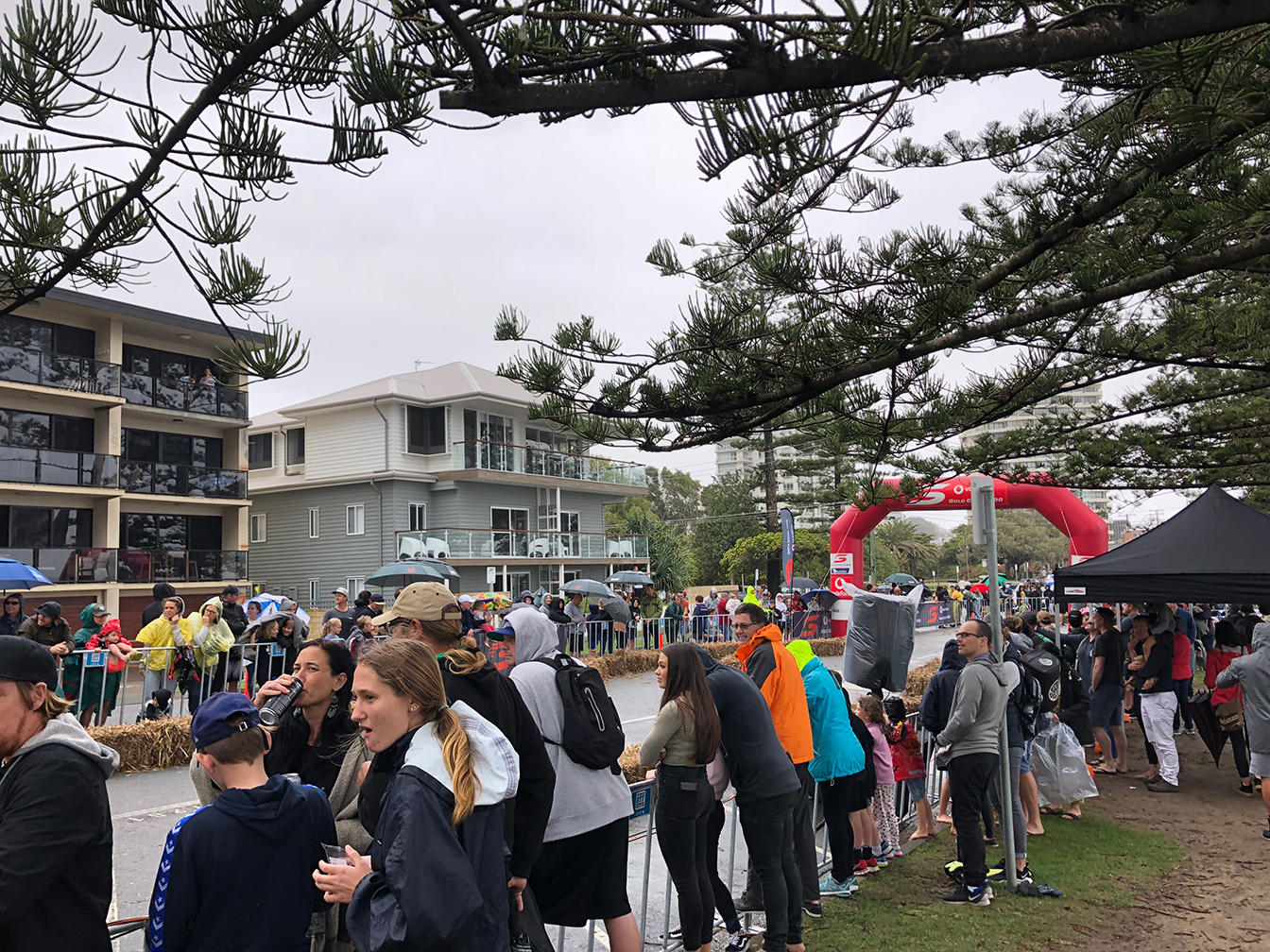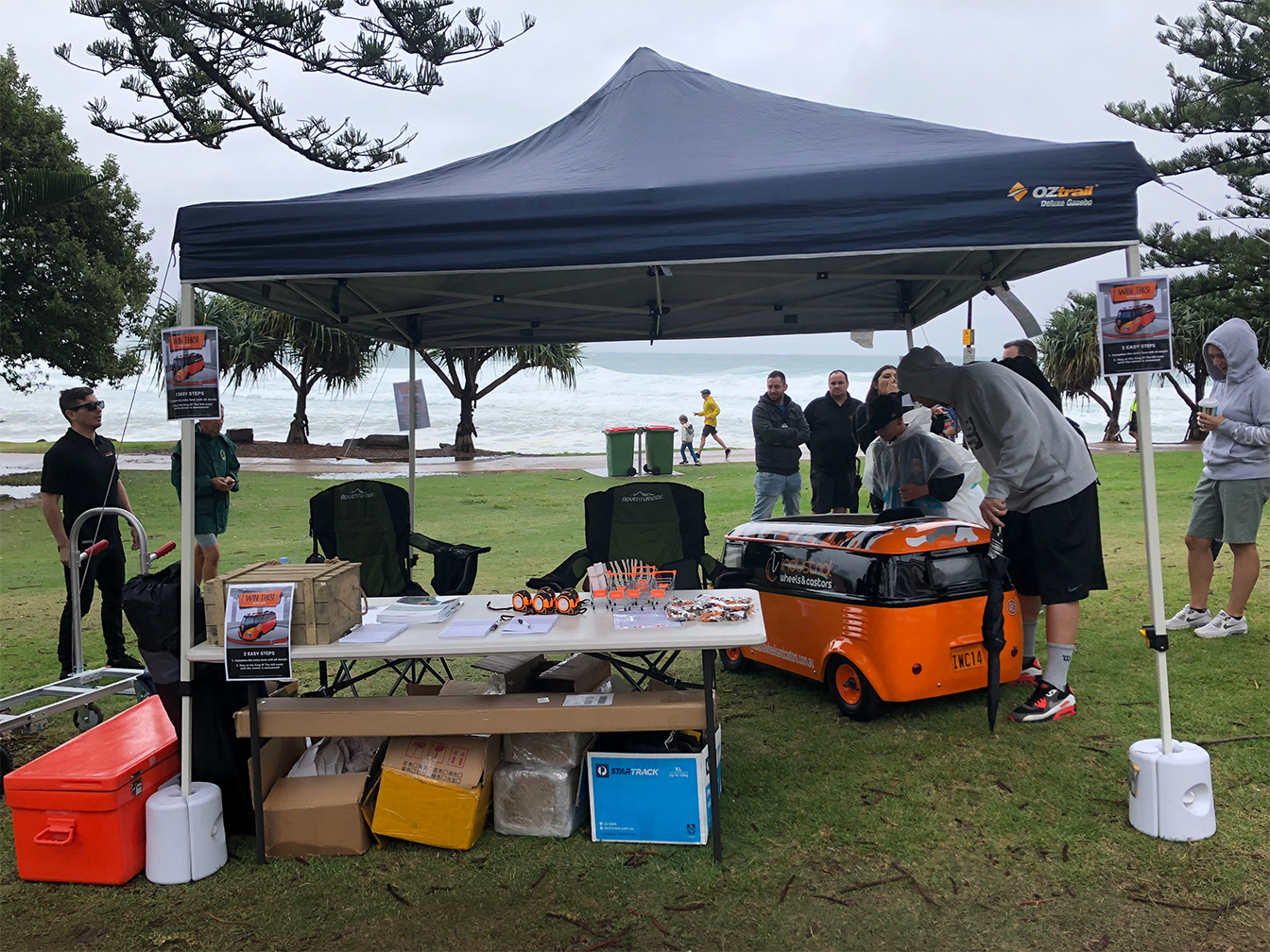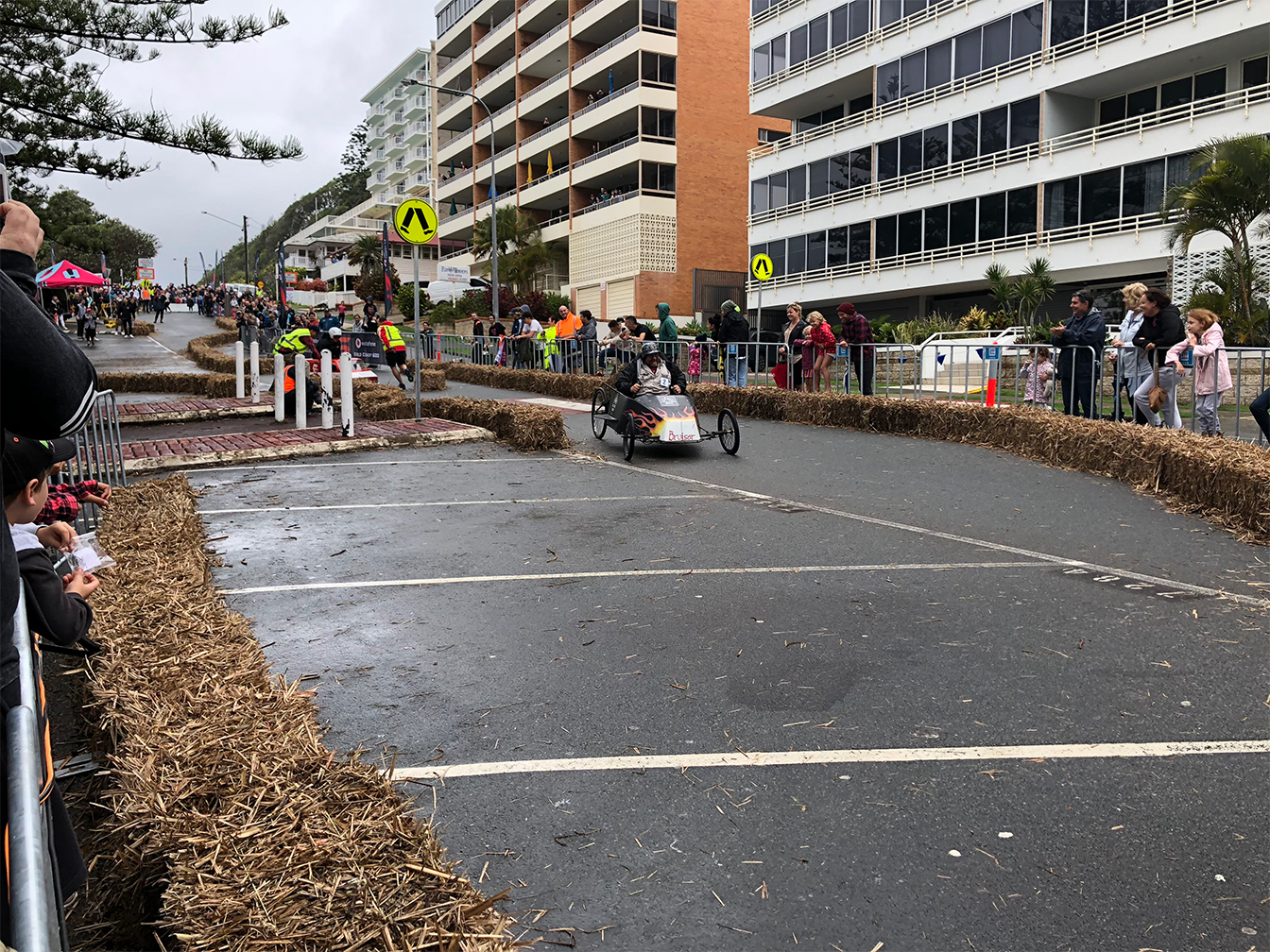 and the winner is…
A big congratulations to Heath Morris! Heath was the lucky winner, out of 384 entrants, of $2,500 custom built kombi billy cart. Heath was super excited to get the win and has told us he looks forward to racing it at next years event.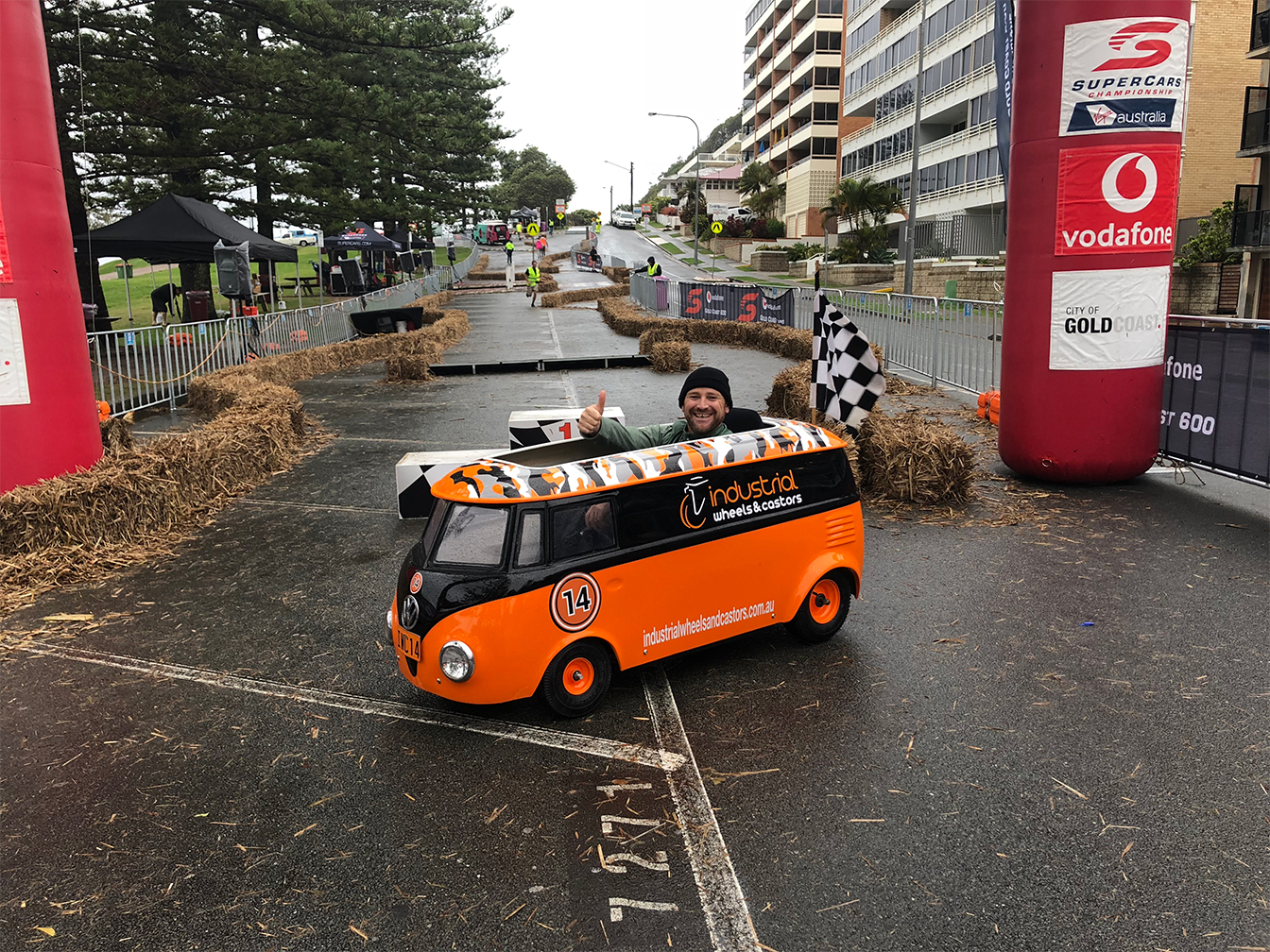 Let's hope the weather holds out next year and we see you all there, hopefully giving away another great cart!