Moving a bench is tough work and not something you want to do by yourself in the hot summer sun…well that is until you build one of these. Introducing the wheelbarrow bench. Making it super easy and quick to move you're seating in and out of the sun all Summer long.
Follow the below instructions to put your very own wheelbarrow bench together today.
Materials
Wooden bench (4 foo long preferably)
Pine Timber (2×2, 8 feet long)
PNEUMATIC WHEEL 3.50 X 4 STEEL CENTRE SKU: FSSTUD350X4N58
Carriage bolts & nuts
Drill
Spring Clamps
Wrench
Painter's tape
Wood stain
Directions
1.Figure out the length the pine timber 2x2s would be. Make sure each piece extends pass the bench far enough to allow the wheel on one end, and so that the other end that acts as the handles won't stick out too far out.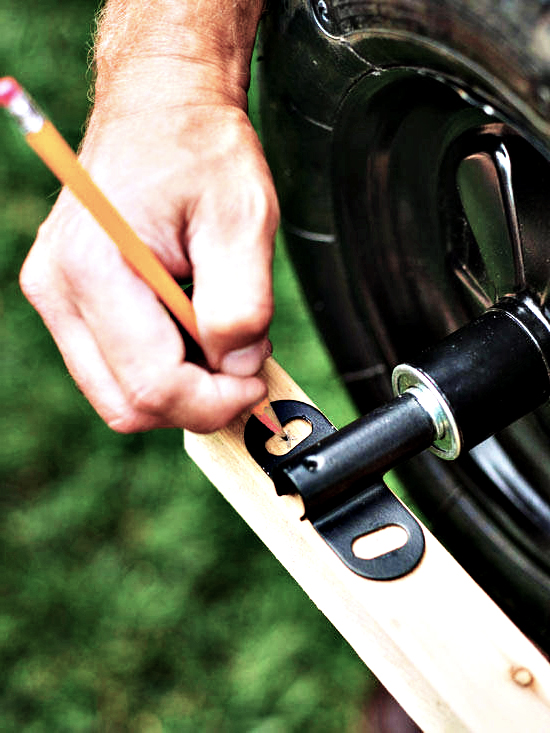 2.Take your axel brackets and mark drill holes 1 ½ inches from the end of both pieces of pine 2×2's.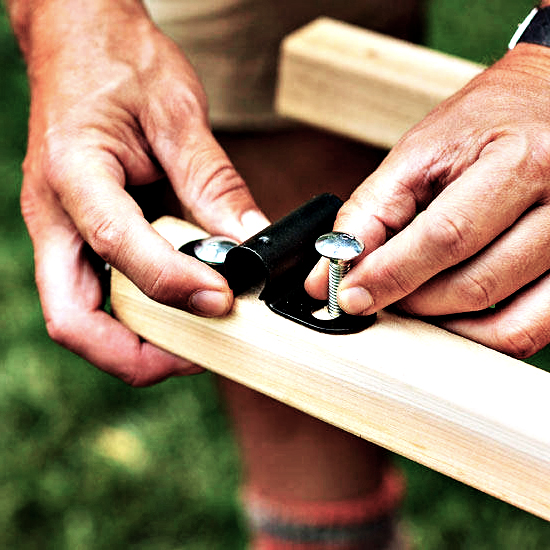 3.Fix the axle brackets onto the pine 2×2 with short carriage bolts. Make sure to fit the pneumatic wheels and axel into the brackets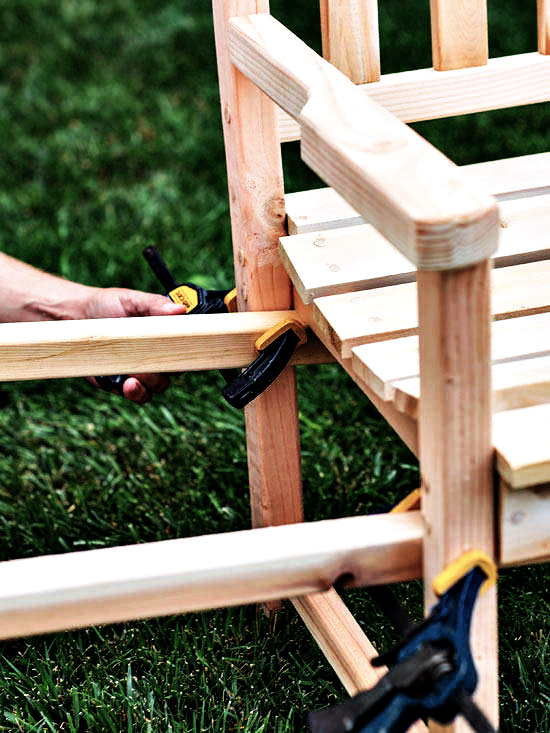 4.Using the spring clamp hold the pine 2×2 handle end to the inside of the bench legs just under the seat. If done correctly the wheel will clear the bench and there will be sufficient space for a 2×2 crosspiece that you'll be fitting later.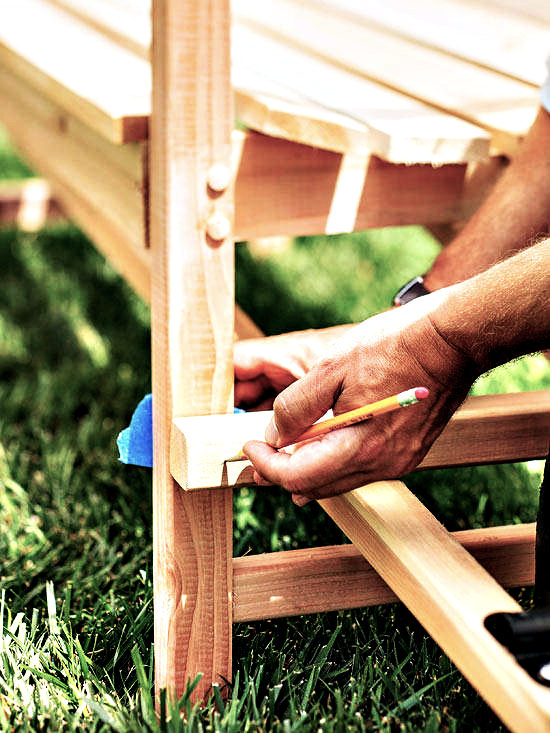 5.Using a pencil make a mark where the top of the crosspiece section crosses the legs of the bench and drill into place.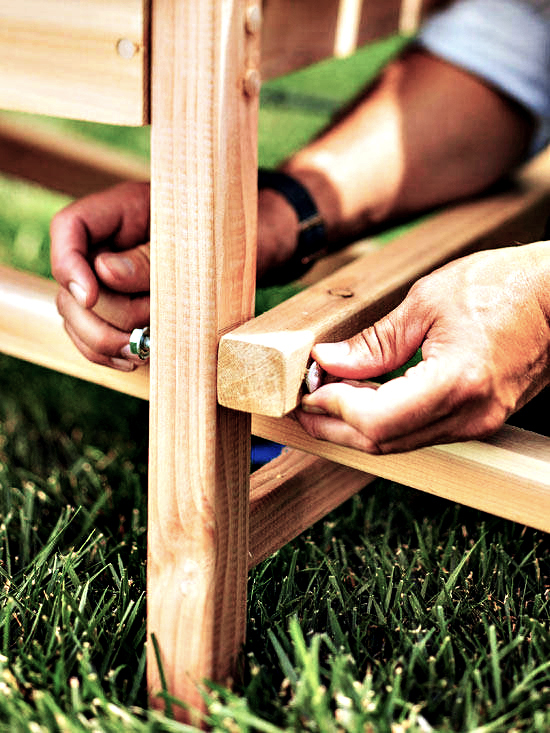 6.At the wheel end clamp the pine 2×2 pieces with a spring clamp, marking the top of the crosspiece. Now drill and insert a bolt through each hole.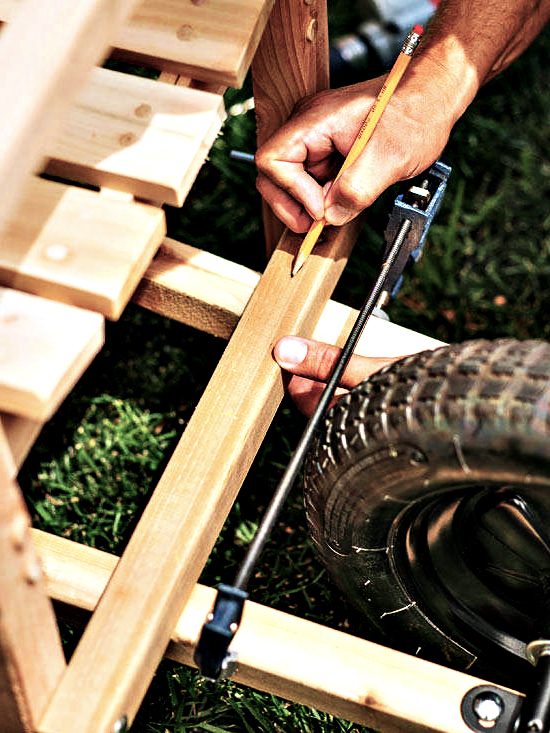 7.Drill and bolt the handle end of the 2x2s that are clamped right under the bench seat.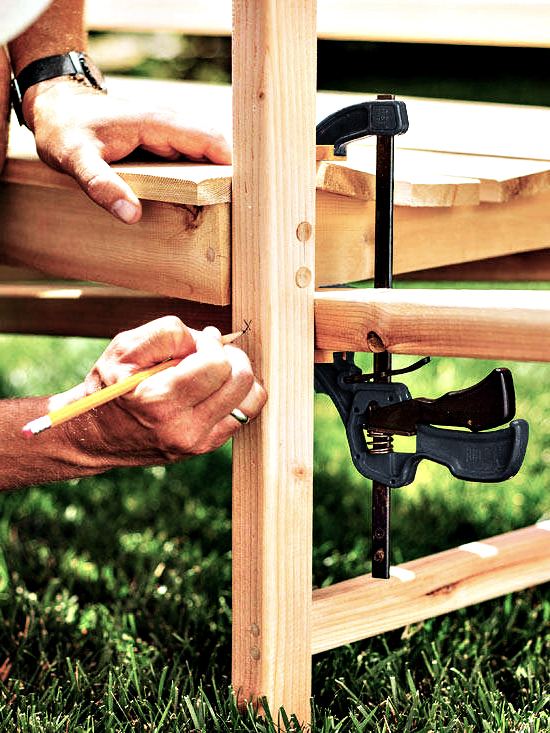 8.Now you can treat, varnish or paint the Wheelbarrow Bench as you please. Wait for it to dry and then kick back and enjoy the summer sun with your new favorite seat.