We offer a choice of three different Lifting / Jacking Castors from medium duty to heavy-duty to extra heavy-duty castors, with a maximum load rating of 750kg to 1000kg and heights ranging from 510mm to 820mm:

Premium Side Winding Jacking Castor – Side winding, side mounting, up to 200mm lift travel, robust all steel construction, zinc coated finish, includes premium polyurethane 150mm standard castor.
Premium Heavy Duty Top Winding Jacking Castor – Top winding, side mounting, up to 85mm lift travel, premium heavy-duty model, black polymer finish, includes poluyrethane on 200mm standard cast iron wheel
Premium Heavy Duty Top Winding Jack Castor – Premium polyurethane compound 93 shore A (+/-3), firmly bonded to machined cast iron core, low rolling resistance, smooth non-marking).
MORE INFORMATION ON JACKING CASTORS
Our range of lifting castors are height adjustable, allowing you to raise and lower your equipment, machinery and theatre staging or benching vertically, in addition to its ability to move horizontally over a variety of floor surfaces. Jacking castors vary based on the load that needs to be lifted or lowered.
Height adjustable casters provide the highest level of flexibility and can be matched with a series of wheels to suit everyone's floor surfaces and specifications. Wheels are available in come in multiple material options such as: cast iron, rubber, nylon and polyurethane, and in so many sizes you will be glad you can contact one of our team members. Our expert team are available to help you anytime, simply call 1300 025 468
Jacking castors allow you fast and accurate vertical movements of your machinery and working platforms. Castors are fitted by combing a side plate and screw jacking system, this operates independently of the castors swiveling action.
When adjusting units fitted with multiple jacking castors it is ESSENTIAL that they are adjusted simultaneously so that an even load distribution is maintained. Failure to do so may result in significant damage to the jacking castors, and the units you have fitted them too.
Jacking Castors are rated on a different principle to other castors. They lift the load off the floor and therefore each castor is liable to carry half the total load. The minimum castor capacity required is obtained by taking the unladen unit weight + maximum load and dividing it by 2.
COMMON USES / INDUSTRIES
Levelling and lifting trolleys and equipment
Aircraft Maintenance
Mines/Quarries
Marine & Boating Applications
Manufacturing Plants
Aircraft Assembly Plants
Heavy Equipment Manufacturing
Aerospace
Warehouses
Heavy Manufacturing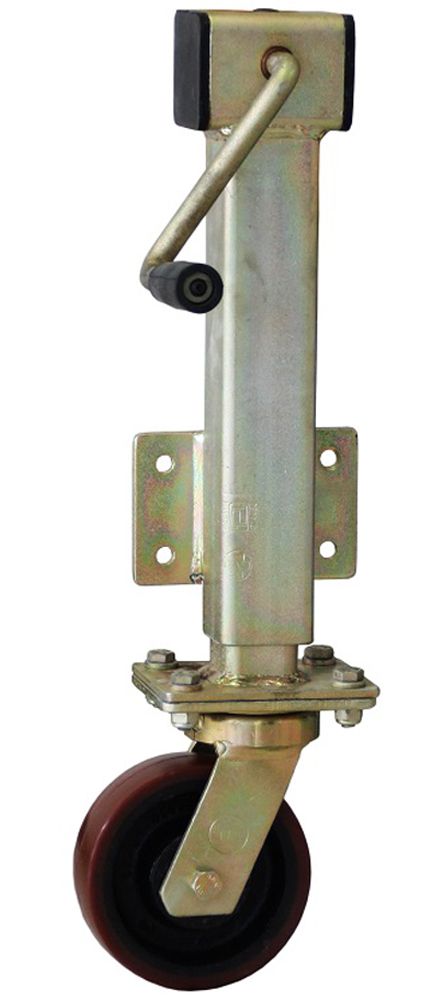 150mm JACKING CASTOR
Lifting Castor
Add to Cart
$

288.78
(Incl. GST)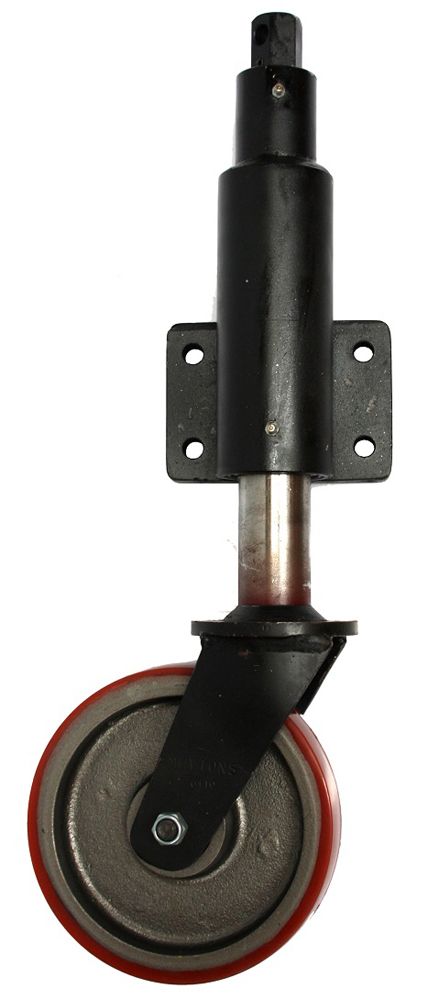 150mm JACK CASTOR
Lifting Castor
Add to Cart
$

446.70
(Incl. GST)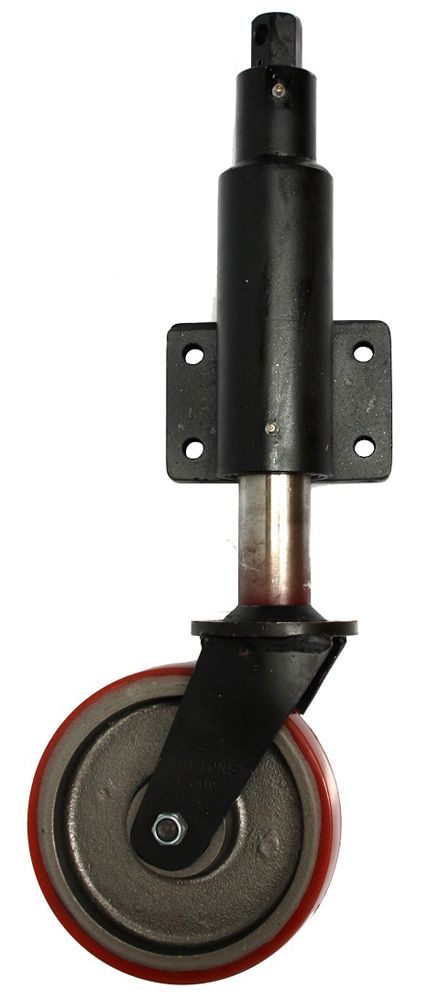 200mm JACK CASTOR
Lifting Castor
Add to Cart
$

501.16
(Incl. GST)